company
Overview of URATANI ENGINEERING
URATANI ENGINEERING is a company that develops and manufactures coils, motor and other items to suit all kinds of devices.By maintaining close contact with customers, we are able to smoothly manufacture even completely new products.
This section describes our corporate philosophy, provides an overview of the company, and introduces the delivery track record we have established to date.
Corporate Philosophy
URATANI ENGINEERING is a company engaged in the design and manufacturing of coils that suit all manner of products.We listen carefully to what customers have to say, and deliver proposals of which we are uniquely capable after understanding customer requirements.
We handle everything in-house
In addition to the manufacturing of coils, we conduct everything including mechanical design and implementation for mass production in-house, providing integrated support from winding to inspection.
Proposals Based Closely on the Customer
In addition to manufacturing coils that are difficult for other companies to handle, we accept a wide range of orders based on what customers want, from a single prototype to mass production runs.We also accommodate requests that relate to cost and other factors wherever possible.
Smooth and Speedy Service
Our offices and factory are adjacent to one another, ensuring smooth and speedy manufacturing once we receive a request from a customer.We also cater to requests for short delivery lead times from customers.
Introduction to the Company
Company name
URATANI ENGINEERING, Inc.
Representative Director and President

Tatsuaki Uratani

【Biography】
Representative Director and President of URATANI ENGINEERING, Inc.  In the 1990s, the company established a revolutionary development system employing 3D CAD and launched a service that encompassed the entire process from design to manufacturing of made-to-order industrial machinery. The company received orders from screen plate makers using the photo-etching method (around 30 out of nearly 150 orders were for industrial machinery using the photo-etching method).
Since the 2000s, as a pioneer in the industrial production of made-to-order coils and inductors  using rectangular wires , the company has been manufacturing car-mounted and vessel-mounted motors, linear coils and heater coils, achieving commercial success in advanced industries, including electric vehicles and semiconductor production technologies.
Tatsuaki Uratani is also a famous author of the manual on Autodesk Inventor  [ref. *10], the most commonly used 3D CAD software. As a leader in research and development, he focused on establishing new technologies for mass production and built the foundation for commercialization.

Address, Map

【Head office & Laboratory】
78-31 Ishida Oyama-machi, Fushimi-Ku, Kyoto City, Kyoto, 601-1433, JAPAN

【Factory 2】
78-20 Ishida Oyama-machi, Fushimi-ku, Kyoto, 601-1433

【Factory 3】
78-16 Ishida Oyama-machi, Fushimi-ku, Kyoto, 601-1433

【Factory 4】
2-2 Daigoshimoyamaguchi-cho, Fushimi-ku, Kyoto

【U.S. Office】
64 West, Seegers Road, Arlington Heights, IL 60005, U.S.A.

【Europe Office】
Königsallee 66, 40212 Düsseldorf, Germany

TEL
+81-75-575-1377
FAX
+81-75-575-1377
E-mail
uratani@uratani-eng.com
Founded
1997 Oct.
Incorporated
2006 Dec.
Capital
10,000 thousand yen
As we also maintain overseas branches,
we can also handle overseas orders.
At URATANI ENGINEERING in Fushimi-ku, Kyoto, we provide smooth communications regarding orders from overseas by working through our overseas branches.Currently, we primarily export and sell our products to the United States and Europe. In the future, we hope to respond properly to the needs of various countries throughout the world.Feel free to consult with us on any of your needs related to made-to-order flat wire-based coils, mass production, and the manufacturing of various devices.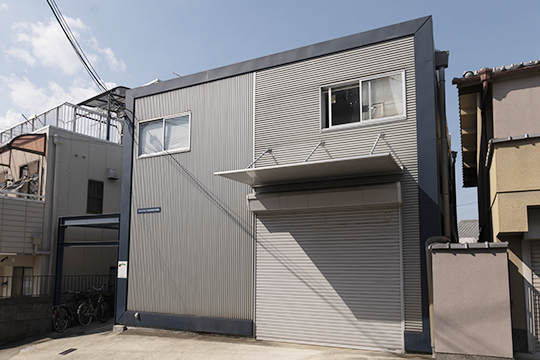 Delivery Track Record
※Excerpt
| | |
| --- | --- |
| OHASHI TECHNICA, INC. | KYOCERA Corporation |
| Bridgestone Corporation | SCREEN Holdings Co., Ltd. |
| KEYENCE CORPORATION | Fujitsu Limited |
| Okuma Engineering Co., Ltd. | Ritsumeikan University |
| TECHNO ASSOCIE Co., Ltd. | SANKYO Co., Ltd. |
| Tsuji Denki Kogyo Co., Ltd. | Panasonic Corporation (Former Matsushita Electric Industrial Co., Ltd.) |
| Sato Co.,Ltd. | Mitsubishi Electric Corporation |
| Murata Manufacturing Co., Ltd. | DAIKIN INDUSTRIES, LTD. |
| Forti Co., Ltd. | ROHM Co., Ltd. |
| MEIDENSHA CORPORATION | NIDEC SERVO CORPORATION |
| Nissha Co., Ltd. | SoftBank Corp. |
| IAI CORPORATION | CANON INC. |
| KODENSHI CORP. | OMRON Corporation |
| SANYO Electric Co., Ltd. | Samsung Electronics Co., Ltd. |
| Komatsu Ltd. | Kuroi Electric Co., Ltd. |
| Yokohama National University | The University of Tokyo |
| Kansai University | Tohoku University |
| Kyoto University | Railway Technical Research Institute (RTRI) |
| Japan Aerospace Exploration Agency (JAXA) | National Institute for Materials Science (NIMS) |
| NASA | |
Honorifics omitted
Listed in no particular order