reason
The Strengths of URATANI ENGINEERING
URATANI ENGINEERING is a company that manufactures a wide range of coils, motors and other goods on a made-to-order basis tailored to customer requirements.We possess unique expertise in the field backed up by a track record in coil manufacturing that goes back many years, and we are proud to be the best in Japan in coil design and manufacturing capabilities.
This section introduces the reasons why URATANI ENGINEERING has been the choose of many customers to date.Since URATANI ENGINEERING can often take on even the coil jobs that other companies reject, feel free to contact us for a consultation.
Let's start with this introductory video
about URATANI ENGINEERING
The benefits to customers by choosing URATANI ENGINEERING
Turning "cannot" into "can"
with a new concept
【Do you have any of these concerns?】
We were told the product cannot be made as we desire
The product turned out different than we had hoped
Many customers report being told that a product cannot be manufactured and getting refused even after entering into consultations.Of course, since there are limits to the products that can be manufactured using production equipment, not every wish can always be fulfilled.
Even so, it is a basic tenet of professionalism to create what the customer wants, and when something is difficult to accomplish at first, a pro should propose a method to handle employing a different concept.
In this way, we propose methods to get it done.
Among the requests we receive from customers, there are some that are difficult to handle as-is.But at URATANI ENGINEERING, instead of responding that the customer's requirements cannot be met, we make a point of modifying the concept to find a way that does make it possible, and then propose that.
We start by listening carefully to the customer. In addition to the shape of the product and its purpose, we determine what the customer truly needs, and provide a product that will satisfy them.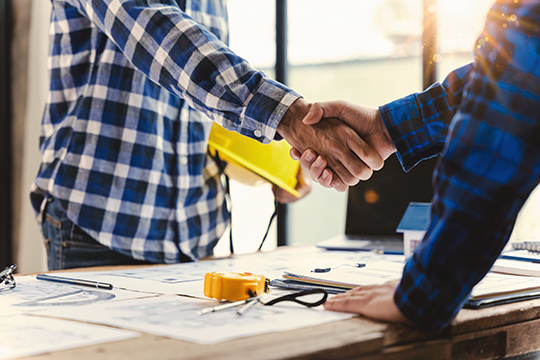 Strict Adherence to Delivery Deadlines & Shorter Lead Times &
Flexible Response
【Do you have any of these concerns?】
A supplier cannot meet the delivery deadline we specified
We need a prototype right away but the supplier cannot deliver
It takes too long from request to product delivery
Whatever the job, there is always a delivery deadline, and strictly adhering to it is essential for a contractor.In addition, trouble and other irregularities that would put a normal delivery deadline in peril can also occur.Wouldn't you feel reassured if there as a contractor that would do everything in their power to handle things in those cases?
Flexible Response Enabling Shorter Delivery Lead Times
At URATANI ENGINEERING, we not only stick strictly to delivery deadlines, but also do everything possible to accommodate urgent requests or shorten delivery times due to trouble.At URATANI ENGINEERING, we not only stick strictly to delivery deadlines, but also do everything possible to accommodate urgent requests or shorten delivery times due to trouble.As our offices and factory are adjacent to one another, we can immediately begin work after receiving a request.
In addition, since every task is done entirely in-house through our integrated system, no time-wasting interactions with outside parties occur.As we will do our absolute utmost to meet your requirements, please feel free to consult with us about any issues you may have.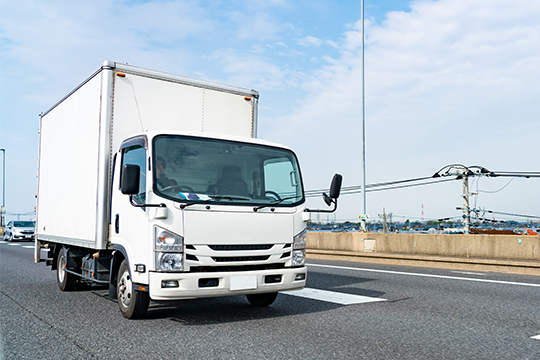 Giving Shape to Customer Needs
【Do you have any of these concerns?】
The product turned out different from what was specified in the drawings
The requirements we communicated when making the request were not reflected
Workmanship in the small details is sloppy and of poor quality
Have you ever been unsatisfied with the end product despite having provided drawings?Perhaps some will compromise and give up even when faced with shoddy workmanship in the small details or poor overall quality.At URATANI ENGINEERING, we read the needs of customers accurately and give shape to them.
Engineers Delivering High Quality
We are a "technical shop" that has been continuously engaged in manufacturing for many years, and boasts experience not only in the coils themselves, but in the devices and tools needed to manufacture them.We are proudly maintain the best coil design and manufacturing capabilities in Japan, and focus on handling jobs with an integrated system covering everything from drawings through to manufacturing and inspection.
Many companies subcontract the manufacturing once drawings are made, but we focus on doing everything ourselves, and embracing our status as a "tech shop," we avoid telling customers no, and instead continually take on the challenge of giving shape to what customers want.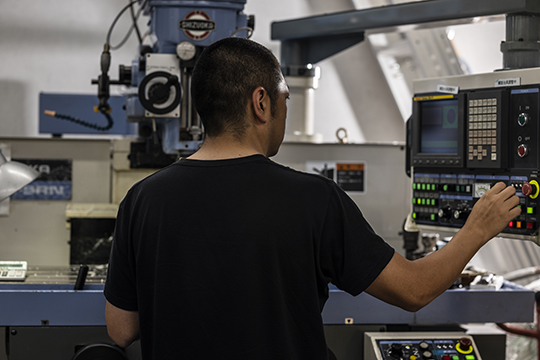 Communication That Emphasizes Listening and Discussing
【Do you have any of these concerns?】
We had an original coil manufactured but the space factor hasn't improved that much
When we showed our specifications, the supplier said they couldn't do it and rejected us
The coil ended up being different from what we specified
It is important to manufacture the most suitable item to fit the device in which it will be used.We often hear from customers dealing with issues where they ordered the production of a coil, but what they received did not match their expectations. In most cases this is because the representative failed to fully ascertain the customer's requirements.
URATANI ENGINEERING emphasizes communication.
Above all else, we place an emphasis on communicating with customers, and when we receive an order, we take the time to listen properly.By understanding the customer's current situation as well as information about the device that will use the coil, we can deliver a proposal that not only meets their requirements, but is also the most suitable solution.
During manufacturing, we iterate on the process of "listen, speak, report," and ensure that we complete a product the customer truly desires by maintaining close contact with them.We never start manufacturing without having a 100% understanding of what the customer wants.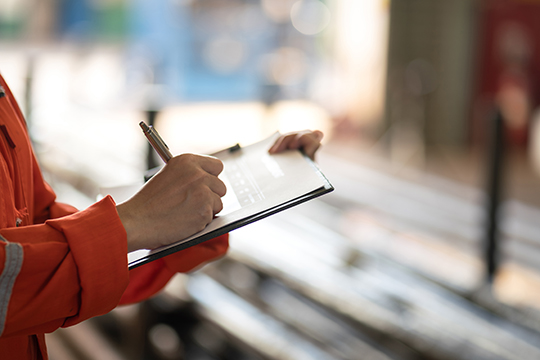 | Trustworthy Mass Production System | We also manufacture equipment in-house to solve issues ourselves |
| --- | --- |
| At URATANI ENGINEERING, we not only handle prototyping from as little as one piece, but can also deal with mass production to suit your needs.As we can create pieces based on the equipment the customer uses to manufacture their product, if you are happy with our prototype, please consider us for your mass production needs as well. | Unlike ordinary companies, URATANI ENGINEERING does not sell standard products of a fixed shape.We manufacture made-to-order coils to meet the requirements of each customer.One of our major strengths is that we manufacture the equipment needed for production in-house when mass production is required. |